Club holds shoes, socks drive for the homeless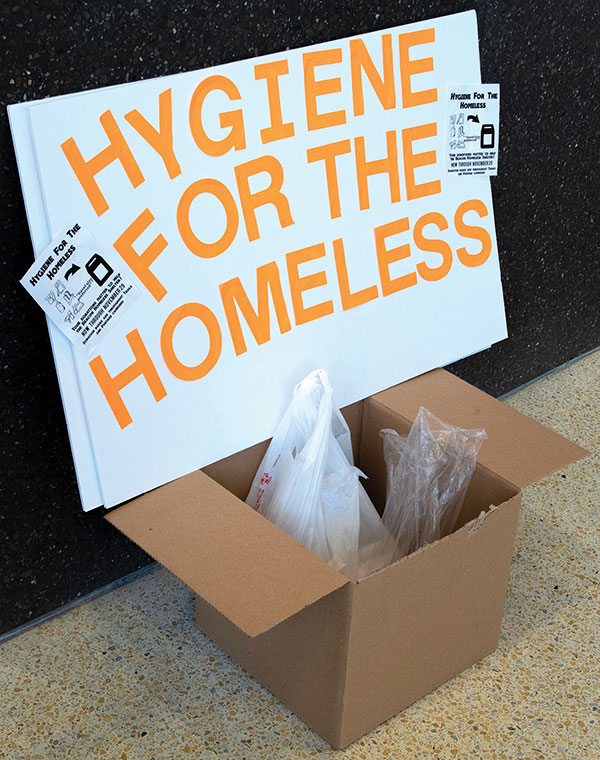 Katie Paape, Staff Writer
December 5, 2018
As the holiday season approaches, we tend to be more generous and remember the reason for the season. Here at Madison College, the Student Nursing Association is using this opportunity to help people in need, right here in Madison.
The Student Nursing Association (SNA) is holding a shoes and socks drive to help the homeless this month. Shoes and socks are being collected by student nurses and are being delivered and distributed to homeless people and feet care clinics across Madison.
When homeless people don't have quality shoes, they often have problems with their feet, and feet care clinics help provide services to many people in need.
This is the second year the SNA has participated in the socks and shoes drive. Last year director of the program, Mara Eisch, said that the back of an SUV was filled with donations, and Eisch hopes to have at least that many donations again this year.
"The SNA wants to be in service to the community," said Eisch, and this is an easy way, not only for the nursing students, but for everyone to support people in our community.
The SNA offers many opportunities for student nurses to engage in not only service, but also intellectual, social and professional development. The association is stepping beyond the campus and is making a difference to many people outside the classroom.
In addition to donation shoes and socks, the SNA has assisted homeless people on State Street by offering blood sugar and blood pressure tests. Because of the impact these donations are having on people in Madison, Eisch said that she will participate in this drive again in the future.
If you want to get involved and be a part of this important cause, there are donation bins located outside the automotive center and in the health building on the Truax campus. Both used and new socks and shoes are being accepted at these locations for the remainder of the fall semester.
It is easy to forget how fortunate we are as students to be going to college and getting an education.
Use this opportunity to give back to the community in this valuable drive for the homeless and people in need in Madison, as well as supporting the student nurses who help make this program a reality.