A holiday to remember
Volunteer opportunities abound during holidays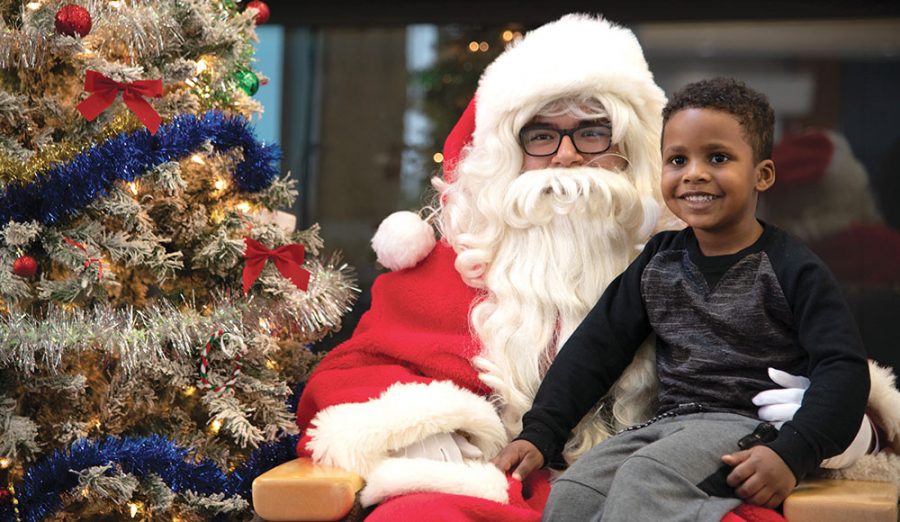 The holidays are a time for spending time with family, friends and loved ones. When you think of your favorite holidays it usually involves some sort of gifts or traditional festivities. Unfortunately, there are people who are much less fortunate and don't have the resources to celebrate during holidays like most.
These times can bring on seasonal depression and other ill feelings. There's always the curiosity and the compassion to want to help these people out during this time of need where they may not receive gifts. Sometimes they may not be able to afford a nice holiday meal or gifts for their children. It's up to us to reach out to help people as human compassion is a necessity.
There are several opportunities through our very own college available to do just that. Through our volunteer Center and the Madison College Service Learning Academy there are such events as Blanket Making. This event gives you the opportunity to socialize with peers and volunteer center members.
You help create blankets for Project Linus, an organization who gifts an average of 350 blankets to children in hospitals, shelters, social service agencies and "Anywhere that a child might be in need of a big hug" stated via their website, projectlinus.org. This event will take place on three different days giving students the opportunity to split time in between classes to help. There will also be complimentary hot chocolate available to those who can come by.
The Volunteer center has also chosen to help promote the annual bell ringing done on behalf of The Salvation Army. You have likely seen them around during the holidays out on the sidewalk outside of local stores or right inside the front door of the store. The bell ringers do a minimum of a two-hour shift per location of their choosing.
On average every two-hour shift raises about $120 that goes directly towards the community. You can register to be a bell ringer via the Salvation Army website to find an area near you where you can help a family in need for the holiday.
These are just a couple examples available to anybody who is willing to donate time and a little energy towards making somebody's holiday season one to remember. If these don't quite fit what you're looking for the Volunteer Center has copies of the United Way of Dane County's Holiday Wish List 2018. This flyer is a compilation of local organizations putting together events to help less fortunate people during the holidays.
These opportunities can also be accessed through the website volunteeryourtime.org. Some of the events are kid friendly so we can pass along the values of love, compassion and caring to the younger generations to continue this amazing work.
These events are also a great opportunity to get community service hours for anybody who is looking to get those in.
There are also opportunities to work behind the scenes in bringing these events to campus and working with these organizations via the Volunteer Center. Also, as an incentive there are chair positions available with up to a $400 stipend at the conclusion of the semester you hold that position. You can join the service academy through the volunteer starting in January up until Jan. 31, 2019 and all the volunteering for next semester will start in February 2019.
So, take the time to dig deep into your hearts and share that joy you have during the holidays with somebody you don't know or a less fortunate family. It requires no monetary donation just your smile and your time.
For more information about voluntering on campus, contact the Volutneer Center at [email protected] or visit Student Life.