PUBLIC SAFETY
Public Safety officers respond to many calls for service and we communicate our activities to the college community. Here are some of our recent notable incidents:
On Aug. 13, officers responded to a verbal disturbance in the Truax Gateway. Officers separated and identified all parties involved. This incident is under review of the Behavioral Intervention Team on campus. Please follow this link for BIT referral information.
On Aug. 18, around 2 a.m., while conducting a foot patrol of the Downtown Campus, an officer found a man lying unconscious and in the patio area. The man awoke after a short time and was found to be intoxicated and not a student of the college. He was later released to a responsible party and warned for trespassing.
On Aug 28, Officers responded to a female student at the Truax Wright Street crosswalk who was suffering from chest pains. Officers rendered aid until the Madison Fire Department arrived. The student was then transported to a local hospital.
On Sept 4, Public Safety conducted its 34th vehicle unlock since Jan 1. If you lock your keys in your vehicle, are the registered owner or are directly related to the registered owner and have an identification with you, then Public Safety can unlock your vehicle! We can also jump start vehicles as long as photo ID is provided.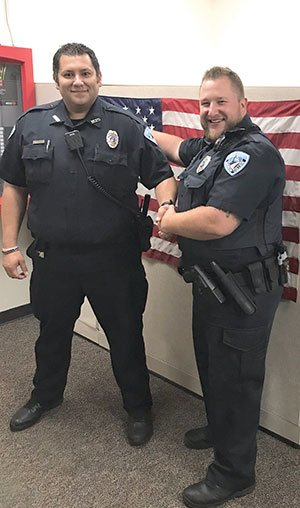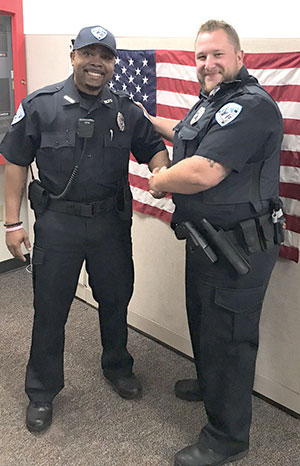 Public Safety Update
We are pleased to announce the hiring of two new full-time patrol officers, Martin Keberlein and Pirarre Miller. Both have previous law enforcement experience are very excited to be members of the WolfPack! Please say hi to them when you see them on patrol.
With the new semester, we understand that transportation becomes a popular topic. For students who need a parking permit, they may obtain them at the Welcome Center. Be ready to show your college ID (OneCard). Staff may obtain their permits at the Public Safety office Room B1240 at Truax. The Madison College Truax Campus offers additional parking in our "overflow" lot off Straubel Street across from Lot K.
A few reminders about parking regulations: parking along curbs or on the grass is not allowed anywhere on Madison College Campuses. Vehicles found in violation of the current college parking policy are subject to citation and/or towing at the owner's expense without warning. Also, beginning this semester, unpaid fines may result in suspension of your vehicle registration. Students who need a place to park to come inside the building and get their permit may park in any of the student parking lots while they come in to obtain one.
In addition to our Facebook page, we have a Twitter account! Be sure to follow @PublicSafetyMC to stay informed of what's happening on your campus.
Have you signed up to receive WolfPack Alerts from Madison College? If not, please sign up for WolfPack Alerts on our webpage.
If you witness suspicious activity, need to report a crime, need to report an emergency, or have other campus safety concerns, please contact our department at 245-2222. Public Safety Officers are available 24/7.