Historic flooding still being felt in Wisconsin
The recent flooding in Madison closes out a rain-heavy season in Wisconsin, causing residential damage and traffic problems throughout the state.
The record flooding in Wisconsin this summer has disrupted the lives of many students. In Madison, street flooding in the downtown area has made it difficult for students to get around town. But for students going to other campuses, the challenges have been even greater.
Madison College's Reedsburg campus was closed the weekend before the start of the semester because of the initial heavy rain fall in August. The campus was able to open for the first day of the semester, but had to close again on Sept. 5 because of more rain. Although open for the rest of the week, students were advised to stay home if they were not able to safely commute to school.
"The message has been pretty clear coming from all the schools and the deans that anything that needs to be done to help get the students caught up, and whatever they need to make sure we're able to do that for them," said Linda Spencer, Reedsburg Campus Manager.
The Reedsburg campus itself hasn't sustained any damage from flooding but the rest of the town has been hit.
"The west side of Reedsburg took the biggest impact," said Zach Borleske Madison College student and resident of Reedsburg.
The Baraboo River cuts through the city on the west side and businesses and homes there were affected by the flooding, including The Star Cinema and Quilin's Grocery.
Borleske feels fortunate to have moved recently. "I recently moved out of a home. In the beginning of August, I was living in a home that was affected by the flood," he said.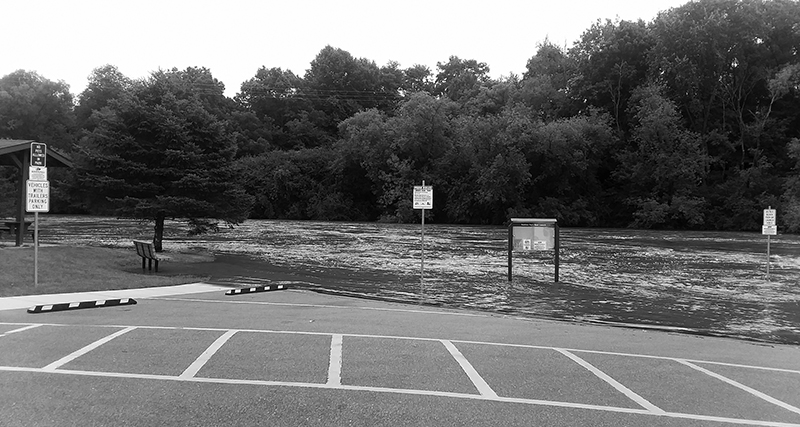 His parents' farm however was not so lucky. Located on the Baraboo River, the farm was in the path for over flowing water. Borleske helped move animals to higher ground and mend fences. The house his parents live in is on higher ground and wasn't affected by the flooding.
"I had to park my truck at part of their drive way and walk through waist high water maybe 100 feet or so to get to the rest of the driveway that wasn't full of water," said Borleske.
Now that the second week of the semester has started and all the main roads are open again students can resume their daily schedules, while the rest of Reedsburg tries to deal with the damage done.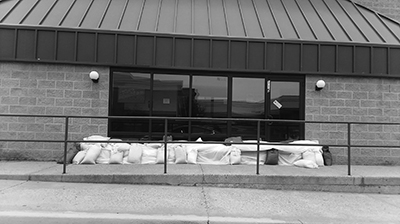 "It was a sad few days here seeing all that destruction that water can cause," said Spencer.
But a few day of sun goes along way and the city is starting to pick itself up.
"We're a close community here… If there's anything that we can do or heard of somebody in need, we would certainly do all that we could to help any of our students," said Spencer.