Instructors venture to Antarctica to work on weather stations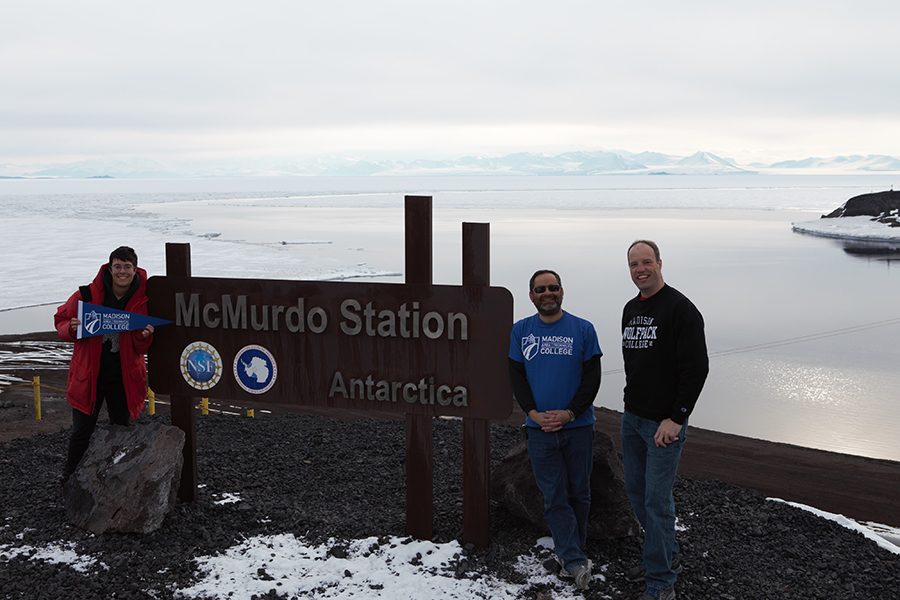 Adrienne Oliva, Editor in Chief
February 27, 2018
Madison College instructors Matthew Lazzara and Andy Kurth made sure to leave a part of Madison College behind as they left the icy shelves of Antarctica
"There is a Madison College piece of equipment that is running in Antarctica as we speak," said Lazzara.
The Madison College students aided in the developing and engineering of the weather station that now is based in Antarctica.
Madison College's Antarctic project, funded by a Major Research Instrumentation Grant from the The National Science Foundation focuses on creating more efficient weather stations for polar climates.
"We are developing a brand new electronic core for the weather stations […] We are trying to make something that runs with less power, that can be built more cheaply, that is tailored for polar use- that's the goal," said Lazzara.
The project is a result of a marriage between two departments of Madison College- the physical science department, and the applied science, engineering and technology (ASET) department.
Lazzara had to go to Antarctica for a different project through UW-Madison, and decided to bring Kurth to take advantage of the opportunity to work on Madison College's Antarctic meteorology project simultaneously.
By being immersed in the polar climate, the two were able to learn a lot about what was or wasn't working about the project they were working on.
"Once you're in the field, doing it, with 26 mph winds, it changes from being just a simple circuit board to something that needs to be engineered specific to the polar region, not only for the electronics, but for the humans interacting with them," explained Kurth.
Though Lazzara and Kurth were exciting to be representing Madison College while in Antarctica, they were not the only ones doing so on the continent. During their time in Antarctica, there were several graduates that the pair ran into that not only graduated from Madison College, but were even people Lazzara had in his classes.
"There are Madison College people running around in Antarctica that would wouldn't expect otherwise," said Lazzara.
The pair consider their recent trip to Antarctica to be a successful one. Not only were the two able to complete their goal they had for Madison College's Antarctic project, but Kurth was able to fulfill a promise he made to his wife.
"My wife told me: 'Don't come home without a without a picture of a penguin'," said Kurth.