Health building cafe offers convenience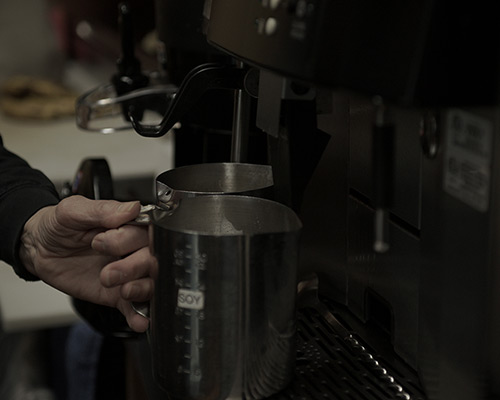 Thanks to the new Health Building Café, students currently taking classes in the Health Education building don't need to trek over to the main cafeteria and walk through the construction.
The main cafeteria has been cut into a small area and still serves a full menu, despite the tight quarters. Students in Health Education often have all of their classes in the Health building, not the main building.
Barb and Carla, who've worked at the college for several years, are currently running the new café for lunch and breakfast. The café is open Monday through Thursday from 7 a.m. to 3:30 p.m.
Although, the café is more like a kiosk, it delivers several options for hungry students. Barb explains that the grab and go items are the big sellers. Paninis, pita chips and hummus, tuna salad, or seafood salad, wraps, and grilled cheese sandwiches.
"The students love it!" said Barb. "We usually run out of everything by the end of the day."
In the morning, you'll find fresh coffee, donuts, bagels and muffins. And, Carla makes barista drinks.
Kelsie, a nursing student, sitting at one of the tables nearby, said it's her first time using the café and that it is convenient for a 40-minute lunch break.
Jacob, an IT student with classes primarily on the third floor, said the café "does what I need." Though sometimes when he wants something like a burrito he'll head over to the main building.