The Clarion, Yahara Journal earn honors at convention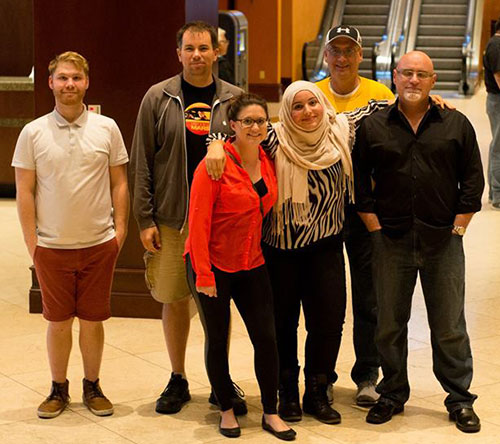 The Clarion and the Yahara Journal both received recognition at the Associated Collegiate Press National College Media Convention held Oct. 28 through Nov. 1 in Austin, Texas.
The Clarion took second place in the Best of Show competition for two-year college newspapers. First place in the category went to the El Don of Santa Ana College in Santa Ana, Calif. Third place went to The Sun from Southwestern College in Chula Vista, Calif.
Contest judges wrote that it was "very difficult to decide the best – just outstanding work. I can't wait to see more from these students and newspapers in the future."
In addition, the Yahara Journal placed third in the Best of Show competition for literary magazines. The competition was open to both two-year and four-year colleges. Finishing ahead of the Yahara Journal were Colonnades, from Elon University in North Carolina, and Archarios, from Coastal Carolina University in South Carolina.
The judges stated that "each entry had some wondrous things – but the best had many wondrous things in harmony: writing, poetry, design, prose, editing, typography, theme."
The Associated Collegiate Press is a division of the National Scholastic Press Association. There are more than 650 member publications in the ACP and more than 350 of them were represented at the national convention.
For a full list of winners, visit http://studentpress.org/acp/2015/11/01/2015-national-college-media-convention-best-of-show/.