Clarion receives 3 awards at Best of Midwest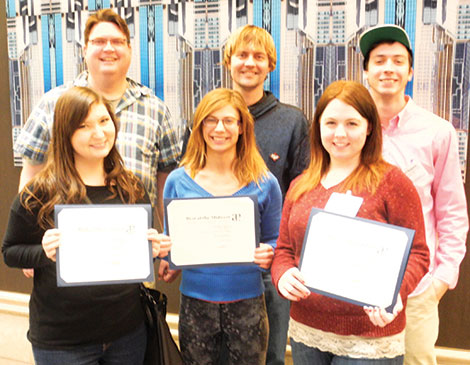 Three awards were presented to members of The Clarion staff who attended the Associated Collegiate Press Best of the Midwest Newspaper Convention in Minneapolis Feb. 6-8.
Editor-in-chief Natalie Connors received a second-place Best of Show Award in opinion writing for a column she wrote entitled: "There is No Gray Area, Always Get Consent Before Contact." The column was published in the Nov. 12 issue.
The newspaper received second-place Best of Show Award for its website and third-place Best of Show Award for two-year-college newspapers. Participation in the contests was open only to students and media outlets attending the convention.
Two-year and four-year colleges throughout the Midwest were
represented at the convention. All of the contests were open to both two- and four-year college publications except the two-year-college
newspaper contest.
Students who attended on behalf of The Clarion were Connors, Deanna Pierce, Marissa Comeau-Kerege, Christopher Pinkert, Stuart Benjamin and Isaac Brown.