Abundant opportunities to help
Volunteer Fair shows how students can give back to the community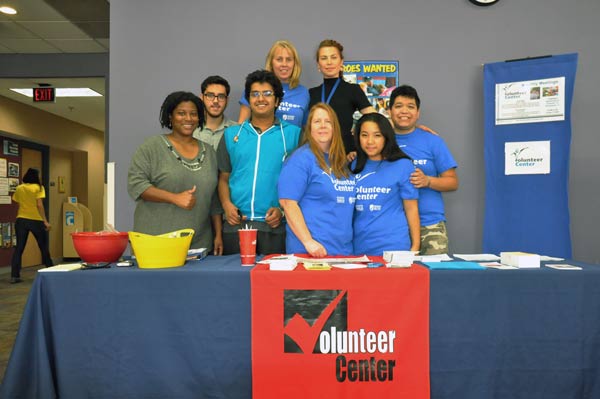 The Volunteer Center held a Volunteer Fair Sept. 17, in the Student Lounge.  Many different organizations came to inform and recruit students and staff for their projects.  Presenters at the fair included Second Harvest Food Bank, Urban League of Greater Madison and the Wisconsin English Second Language Institute.
Lauren Rock, coordinator of the Volunteer Center for United Way, described why she thinks this type of event, and volunteering in general, is important for students.
"Any type of resources that can be brought directly to students, I think are really helpful, especially to be able see the variety of things that the community has to offer," said Rock.  "Giving back is something that's really great for your mental health, you have a lot of opportunities to interact with other people so it's great for networking. You could even connect with people you might end up working with in the future."
Students were able to interact with representatives and employees from the different groups, an opportunity student John Perrigo found very valuable.
"I think it's great.  I've been wanting to do some volunteer work and having so many different organizations in one place where you get to see all their brochures and everything and just talk to them a little bit, it's fantastic!"
Volunteering for certain organizations can give
students some real world practice at fields they may be interested in.  That way, they can try out these different occupations and decide whether or not it is a good fit for them.
Madison College President, Dr. Jack Daniels, visited the event and applauded the Volunteer Center for hosting such an opportunistic event for students.
"I think this an excellent event to get folks to volunteer for many of these social agencies and it's a way to give back to the community," said Daniels.  "But there are also great learning opportunities.  They can further their education and it really starts to crystalize what they want to do as well when you think about some of the agencies that are around.
The Volunteer Center hosts a variety of opportunities like this for students throughout the year, including their monthly meetings that are now open to the public.  For more information go to: http://madisoncollege.edu/volunteer-center.