Student Senate will welcome U.S. Rep. Pocan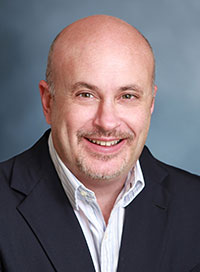 Mark Pocan, now a U.S. representative, is coming to the Truax campus to attend the next Student Senate assembly meeting.
The meeting this Thursday, Jan. 23, will take place in the Student Lounge due to the boardroom in the administration building being closed for renovations.
Student Senate meetings, including this one, start at 4:30 p.m., but students are encouraged to be there as early as 4 p.m.
"Originally, he was going to speak on just financial needs, but we modified and are calling it, 'Leader to Future Leaders,'" said Caroline Russell, the vice president of legislative affairs for the Student Senate.
This "Leader to Future Leaders" is meant to have Pocan speak to students both on the senate and off. The Student Senate is encouraging the entire student body to attend, especially those in other campus organizations. The event is meant to bring leaders and students together for Pocan to share his experiences and advice with them.
"It is very exciting," Russell said. "We have been trying to make it real low-key. Although our assembly meetings are open to the public, we wanted to keep the meeting."
Russell was one of the primary senators who set up the Pocan appearance. She works in the capital and has worked with the Pocan campaign in the past.
"I would say he is my favorite politician," Russell said. "He always votes for what's in our (the students') favor."
Pocan has shown support for the Perkins Act in the past, which puts money toward vocational schools and technical training.  He has also shown support for Pell grants.
"Almost anything that can get students into these doors he will support," Russell said.
Other senate members have expressed their anticipation for Pocan's visit to Madison College as well.
"It will be really neat to have him here because we follow parliamentary procedure too in our meetings," said Kristin Zeier, vice president of public relations for the Student Senate.