Parking Changes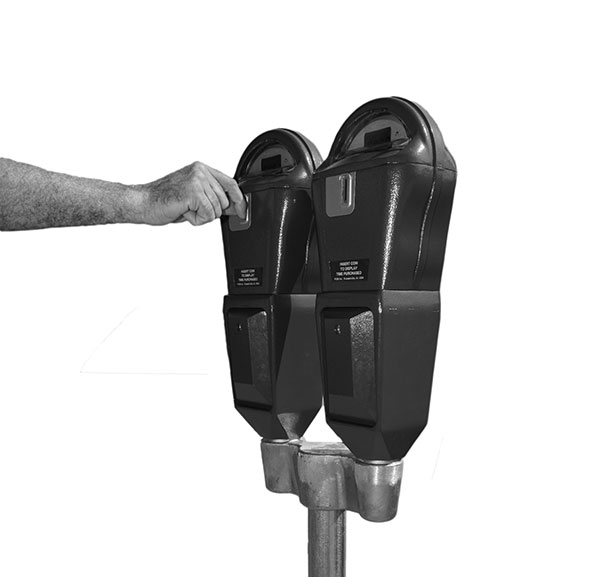 Many students were greeted by full parking lots and backed-up traffic, during the start of the school year. A permanent resolution may not be in place but corrections are being made.
The first day was "a little hectic," according to Security Specialist Officer Juan Hinojos. His primary task is parking enforcement, which is new to new to Public Safety, and the start of the school year has proven to be a challenge.
He wasn't sure on the exact amount but Hinojos estimated that at least 100 tickets were issued during the start of classes Aug 26. When asked about it shortly after noon, that day, Hinojos cringed a bit and said he had gone through two ticket books.
Hinojos said the first week was bound to be a bit chaotic with students needing books and adjusting to the new structure of campus. Since then "things have calmed down a lot and keep getting better," he said.
Not everybody believes this to be the case, however. Ho Chuan Lio, studying culinary arts at Truax, has been inconvenienced by the parking lot situation.
"Terrible now," he responded when asked about the experience. He has encountered many who "ended up parking on the street" and "had to be late for class" because of it.  Lio said he thinks the school has "no idea how to fix it."
Those finding tickets awaiting them on their vehicles weren't very happy; but the biggest frustration for many students has been the inability to find parking at any of the main lots.
To help ease the stress of students, an additional shuttle was added. Parking, with a valid parking permit, allows students to take a shuttle bus from the Commercial Avenue campus to Truax. This is offered from 8 a.m. to 2 p.m. and is designed to help with the overflow parking problems.
Students are also encouraged to take advantage of Rideshare and their bus passes for City of Madison Metro Transit. The Bus and Para-Transit Program was an effort of students; back in January 2000 to help offer students an easier commute. According to the Madison College website, more than five million rides have been taken by Madison College students on Metro Transit buses and para-transit vehicles since its inception.
Another change this year was the addition of metered parking for 65 spots near the Truax campus Administrative Building. These spots are designated for visitor and short-term parking.
Money from the meters and tickets will go to a special fund to help pay for parking lot maintenance, snow remove and more.
Those with parking concerns or questions, should call (608) 246-6031.