The Clarion receives 5 awards at National Conference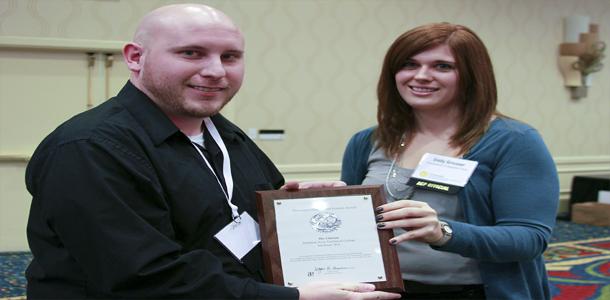 Clarion Staff Report
October 30, 2011
The Clarion, Madison Area Technical College's student newspaper, received five national awards from the Associated Collegiate Press during the National College Media Convention held in Orlando, Fla., on Oct. 26-30.
The newspaper was recognized as a "Pacemaker Award Finalist." Newspaper Pacemaker finalists are selected by the staff of a professional newspaper or news organizations. Judges select Pacemakers based on coverage and content, quality of writing, leadership on the opinion page and evidence of in-depth reporting. The Pacemaker has been awarded since 1927 and is considered the Pulitzer for college newspapers.
Two Clarion staff members were recognized for their work during the 2010-11 school year.
Sarah Blaskey received an honorable mention for news story of the year. She was the only two-year college student recognized in this category. She was recognized for her article, "Prescription for Addiction," published on Oct. 13, 2010.
Domenique Fuccillo received an honorable mention in the comic panel/comic strip category for her comic, "LaLaLand." The entry included three of her cartoons published during the 2010-11 school year.
The Clarion received a third place award for its web site, www.theonlineclarion.com, at the convention's Best of Show competition, competing against all schools with an enrollment of 10,001 students or more. The Clarion also received a seventh-place award for Best of Show for general excellence among two-year college tabloid-sized newspapers.