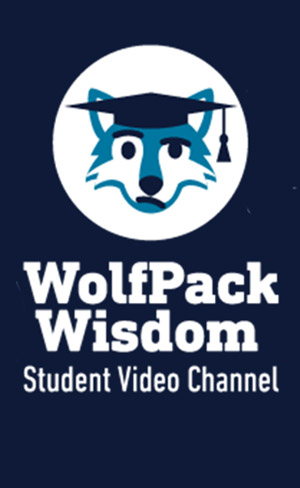 The WolfPack Wisdom YouTube channel contains more than 150 videos on almost everything you need to know about Madison College and how to be successful on campus. The videos are created by a team of three student video producers.
Some current featured playlists are:
What's Up WolfPack, which explores 45 college services offered for students.
Madison College Knowledge features videos about more technical information, like how to use the Navigate app, financial aid, how to pay for college and more.
How2UseMyMadisonCollege has videos on how to run a degree scenario, view and order transcripts, and how to use the student portal.
WolfPack Wisdom also has a few other playlists such as the Center for International Education, Transfer Center and Writing Center.
The channel will help students, especially new students, navigate the college and learn how to have a successful college career. Check out WolfPack Wisdom and spread the word.
Story continues below advertisement