Madison restaurants open for takeout, curbside pick-up and delivery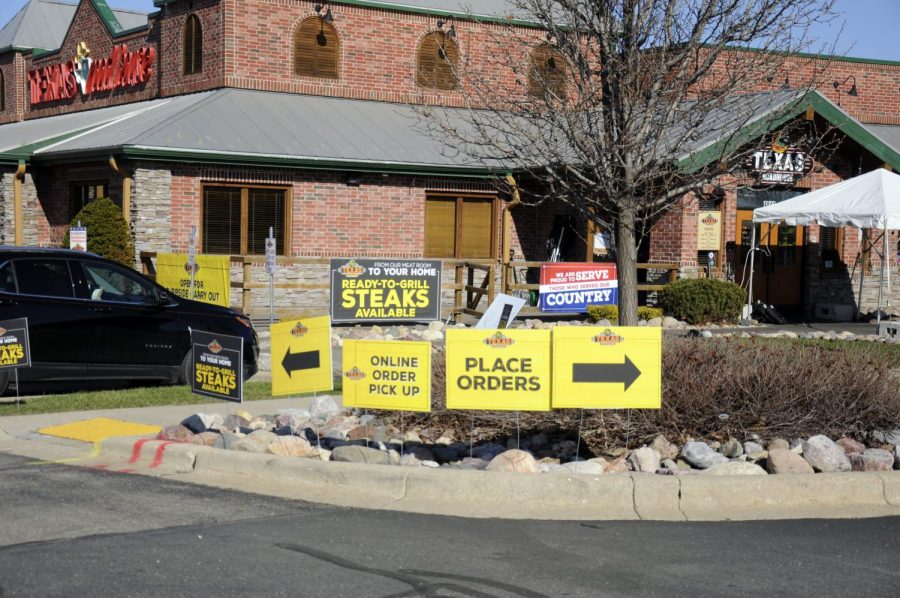 In lieu of the COVID-19 pandemic, restaurants across the state have closed dine-in services for the foreseeable future. Luckily, there are still ways to order food from our favorite restaurants.
The Wisconsin Restaurant Association website provides listings for countless restaurants that are still open for delivery, takeout, and curbside pick-up. Wirestaurant.org/wisconsineats directs you to a homepage that lists every county in Wisconsin. From there, you can click on whichever county you live in, and it will direct you to restaurants that are still available for take-out, delivery, and curbside service in that area.
A few Dane County favorites that I spotted on WRA's listings were Fat Jacks, Market Street Diner and Bakery, and Tex Tubb's Taco Palace.
Fat Jacks is a highly underrated BBQ joint in Monona. Unfortunately, Fat Jacks does not deliver, but they do participate in curbside pickup service from 4 p.m. until 8 p.m. every day. Family owned and operated, Fat Jacks has the best ribs in town, besides Famous Dave's. If you do decide to eat at Fat Jacks, I recommend a BBQ specialty meal, fully equipped with garlic bread and two sides of your choice.
I always order the half rack of pork back ribs, a side of baked beans, and potato salad, which I have to say is quite affordable (only $14!) for all the food that you get. If you're more of a soup and salad type of person, Fat Jack's also serves a daily soup special, along with a grilled chicken salad or a steak salad.
Market Street Diner and Bakery is a cute, '50s style diner located right off Main Street in Sun Prairie. If you look to the right upon entry, you'll see an assortment of baked goods and the infamous Carl's Cakes that Market Street is known for.
From 8 a.m. to 3 p.m. every day, Market Street offers curbside carryout, delivery, or drive-thru pick up. You can call and place your order at the store at 608-825-3377. There's also an option to place bakery orders and food orders online at the Market Street website (https://marketstreetdiner.com/menus/). My favorite meal at Market Street would have to be their mac n' cheese, an all-time classic.
A bowl of mac, a cup of tomato soup, and a piece of Carl's chocolate cake will leave you satisfied, without a doubt. I did notice that the bakery items are only sold in bulk (i.e., a dozen cupcakes, a dozen cookies, an 8"-10" cake). But hey, in times like these, I think we all deserve more than just one slice of cake.
Tubb's Taco Palace on Atwood Avenue offers delivery or curbside pickup from 11:30 a.m. to 1:30 p.m. and 4:30 p.m. to 8:30 p.m. every day. You can also call and place your order at the store at 608-242-1800. The ambiance, the décor, and the food at Tex Tubb's is great. My go-to meal would have to be three El Pastor tacos, fried rice, black beans, tortilla chips, and a huge cup of queso. Tacos aren't the only thing that Tex Tubb's offers, though; they have an array of enchiladas, quesadillas, and burritos.
Additionally, Tex Tubb's offers several vegetarian and vegan options, such as the grilled vegetable quesadilla, the Atwood burrito, the sweet potato taco, the avocado Frito taco, the black bean taco, the fried cauliflower taco, the chipotle beet taco, and the ancho carrot taco.
It's important amidst the COVID-19 pandemic to support your local restaurants. However, your health is important as well. Next time you leave the house to grab takeout or curbside carryout, take the necessary precautions to prevent the spread of COVID-19.
The restaurants that we've come to know and love provided for us when we were hungry or needed a drink. Now is our time to show support and provide for them when they need it the most.