Century of Hats
An array of hats was seen on the Madison College Truax campus on Nov. 18th thanks to "A Century of Hats" fashion show.
Co-directed by Betty J. Hurd, the fashion marketing program director, and Lindsay Leno, fashion marketing faculty, the event showcased a history of the hats on display.
Gail Christensen, milliner and fashion marketing student, led guests through the decades of hat trends with humor, wit, and help from live models made up of students and faculty.
Century of Hats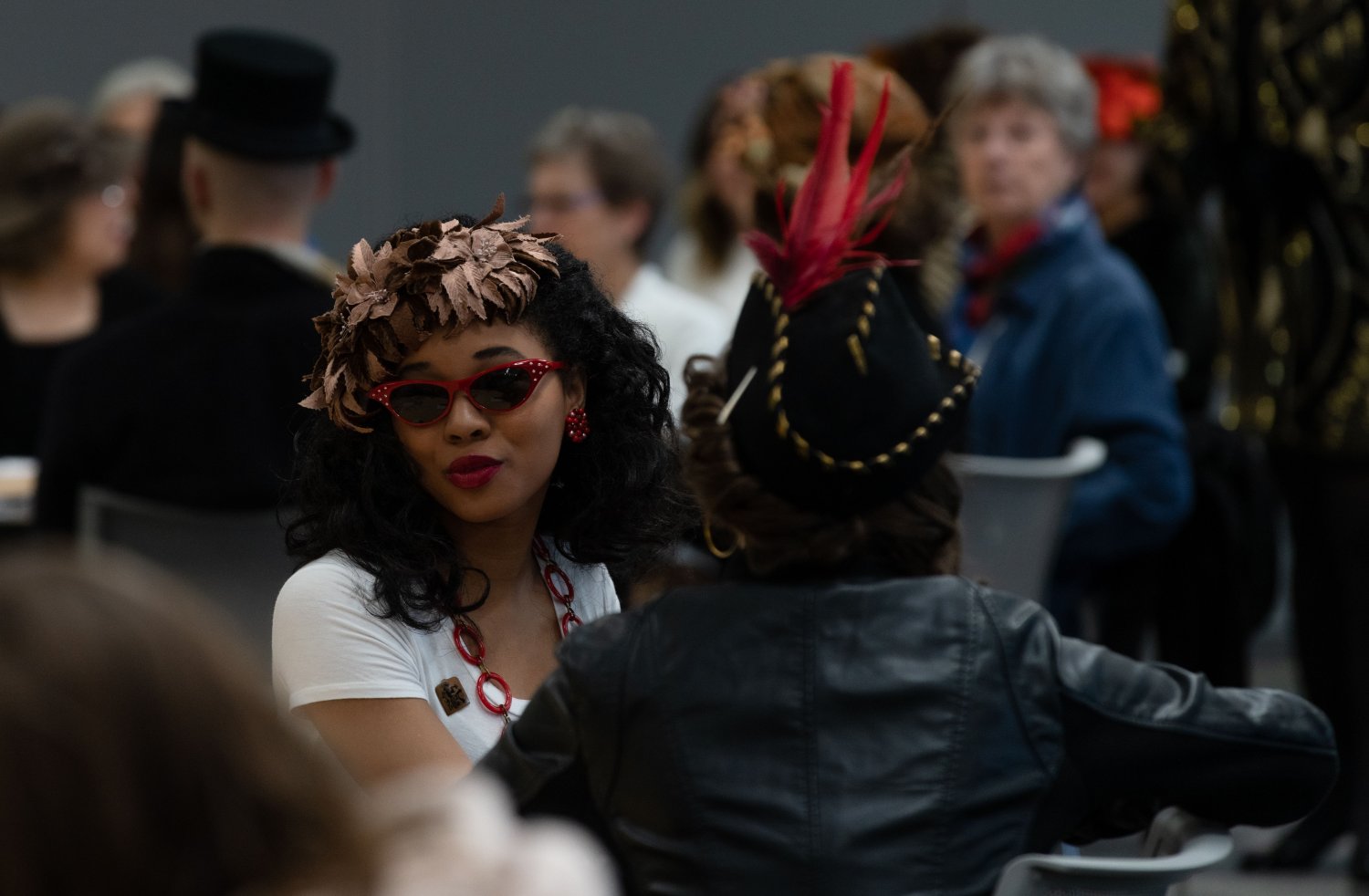 The lecture-fashion show began with the 1910's Edwardian Basket Hat style and ended in the 2000's with Crown Church Lady hats and a resurgence of past trends. The show could be followed along in a lookbook that was a collaboration between cosmetology, fashion marketing, graphic design, and photography programs.
Christensen not only gave a history lesson, but a fashion lesson as well.
She taught guests how to wear each style of hat properly and tricks to styling them.
Christensen's love of millinery shows through her presentations and leaves guests with a greater knowledge and confidence in hats.