Images of Africa featured in gallery display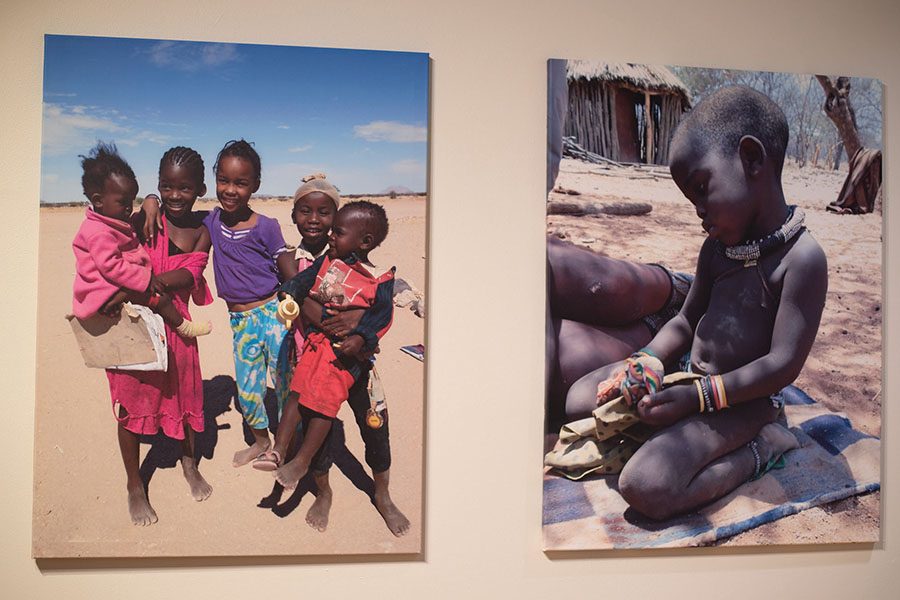 Tara Olivia Martens was so inspired by her visits to the African nations of Nabia, South Africa and Madagascar, that she wanted to find a way to share what she learned with others.
That's what she hopes to accomplish with the show currently on display at the Truax Gallery entitled "Enchanting Africa."
The show features photographs from her second trip to Africa and will be on display through Sept. 12. It's the first time Martens has been a showcase artist in a gallery.
Martens hopes viewers feel as if they were on the journey. The photographs that were chosen were based off of the people she met and grew with.
"I'm drawn to the people I met on this journey who taught me how to make a lot out of very little," she said.
Sharing her work with the community, she hopes to inspire others to travel outside of the country to experience what other places are like and how others live.
When Martens traveled through Africa, she wanted to focus South Africa, Nabia and Madagascar. At the time she had friends living near there and was inspired to create a project on the Himba woman.
She talked about what the tribe was like and how women are the backbone. They encourage others to be "African proud" because of how industrious, entrepreneurial and strong they are.
After getting back from the trip Martens knew she needed to show case her work at the school's gallery. She applied multiple times and the gallery committee invited her to showcase her work as part of the 2019-2020 school year.