Summerfest – World's biggest music festival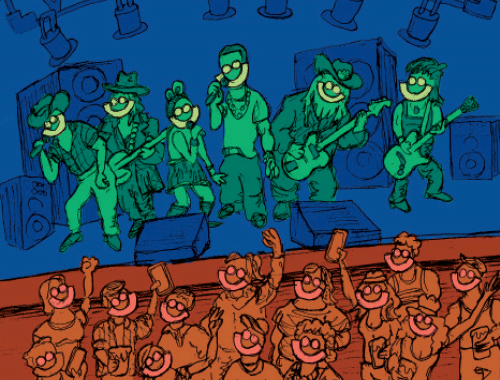 When thinking about Wisconsin summers, many of us think of rolling hills, corn and 4-H fairs. Even though these are staples of the state and take up a good portion of the summer there is more to our state's summer than cow showings and threshers.
When experiencing Wisconsin summers, don't forget about the 75 acre festival grounds located in Milwaukee that host the Guinness World Record Acclaimed "Worlds Largest Music Festival" – Summerfest.
Whether you are a hard rock, blues or a country music fan there is a show for every music taste at this year's Summerfest.
This year the festival goes from June 29 through July 10 and will feature new artists like Elle King and DNCE as well as some legends including Joan Jett, Willie Nelson and Paul McCartney.
This year's official Summerfest concert line-up and show times can be found on http://summerfest.com/2016-lineup.
General admission tickets for Summerfest are $20, although weekday admission is just $13. If you plan to see a show in the Marcus Amphitheater, you'll need to buy those tickets separately at ticketmaster.com or the Summerfest Box Office.
If you plan to go multiple days, you can save money by purchasing a ticket package. A three-day pass costs $48, a five-day pass is $75 and a pass for the entire 11-day event is $90.
Parking at the Summerfest grounds costs between $20 and $35. You can save money and hassle by catching a Milwaukee County Transit System Freeway Flyer from one of the many park and ride lots. A list of the Summerfest shuttle services are available at http://summerfest.com/getting-here/.