East Side Salsa LLC offering affordable Latin dance lessons.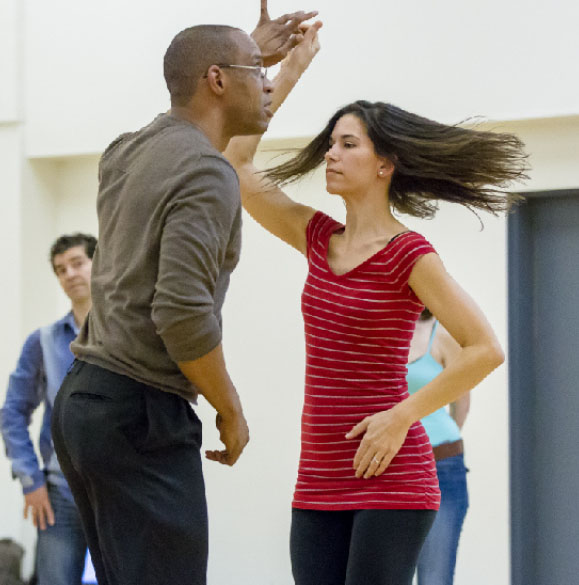 Mike Alexander, Copy Editor
April 8, 2015
For nearly two decades, James Meadows, the lead instructor and owner of East Side Salsa, has been an avid lover of salsa and Latin dance. This love began in 1998 when Meadows took his first salsa class in Antigua, Guatemala. Since then he has taken classes and danced with some of the best salsa and bachata instructors in the Pacific Northwest and is now passionately teaching his own classes.
East Side Salsa has classes for every level of dancer from beginner and intermediate salsa for those who are new to dance to advanced bachata classes for the seasoned veterans. Meadows and his instructors Melissa Ganshert and Luis Armacanqui teach classes in a patient, worry free and most of all, fun environment; always at the ready to hone and add new steps to your repertoire.
Classes are $35 for a four-class-course and take place on Sundays at The Fountain Building, 122 State Street, room 300 in Madison. Not sure salsa is right for you? "Try the first class for free," Meadows says on his website. "If you like it, register for the class. If not, you owe us nothing!"
If you don't feel like stopping into the studio, the Cardinal Bar on 418 East Wilson Street in Madison, hosts salsa socials on Saturdays from 7 to 9 p.m., where Meadows and his instructors teach free intro lessons. Worried about finding a partner? Not a problem. Dancers are constantly rotated so everyone in the class gets the opportunity to participate.
To register for classes, go to www.eastsidesalsa.com and find the class that fits your level of experience. East Side Salsa has classes for all ages and no specific dress code is required, although if you attend a class, bring a clean and comfortable pair of shoes and be prepared to work up a light sweat. To register for classes, go to www.eastsidesalsa.com.