Theater brings attention to LGBT concerns with 'Standards of Care'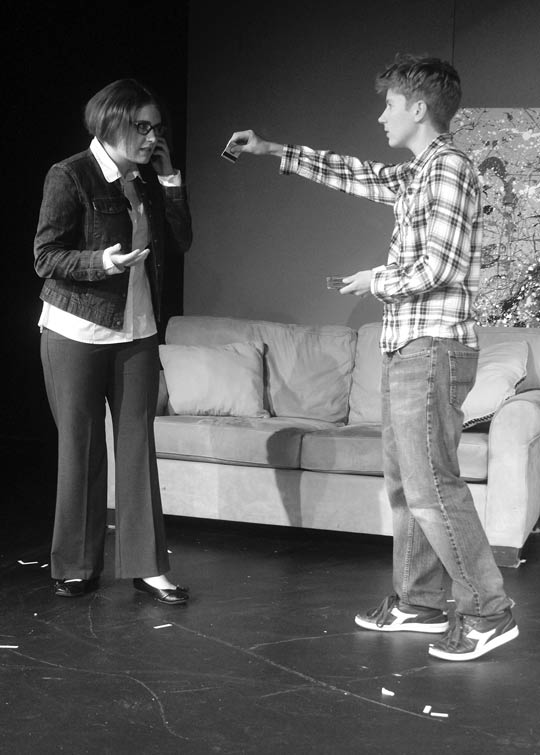 Madison College student, Cara Shields, stars in Stage Q's production of "Standards of Care" showing at the Bartell Theater.
Students who manage to land roles in community theater are always signs of achievement for Madison College's own performing arts program and add to their own experience.
Shields, the secretary for the performing arts leadership as well an actor for Fusion Science Theater, attributes her success in part to her own experience and the expertise of the instructors and alumni of the theater program here at Madison College.
"Essentially everyone who becomes a part of the performing arts center has experience in theater in the past," Shields explains, "and everyone that has been at Madison College has found themselves somewhere in the community theater gaining more and more experience to bring back to the school and teach the new recruits, so to speak."
This production, marking the second transgender show by the LGBT theater company, brings to light some common transgender issues through the connections in the characters' lives.
This is an issue director Callen Harty is very passionate about.  Harty has worked the past 15 years with Madison's youth LGBT theater group, Pride Theater.
"In those years I have seen countless young people find their identity through the power of theater and through a group that supports others' journeys," Harty said. "Many of those have been transgender students."
Theater is a way for social issues to be brought to light and a form of expression for young adults to work through life issues.  This show, Harty explains, displays these issues in a more light and enjoyable way.
"Standards of Care is alternately funny and poignant and shows us transgender characters who are flesh and blood characters that anyone can identify with," said Harty, "so it works toward that end of educating the public, but doesn't do so in a didactic way."
For those who may be interested in seeing this moving piece of informative expression, the show runs Sept. 5-20 at the Bartell Theater in downtown Madison.  Tickets are priced from $15-20.