Switchfoot: Stars of the Dark Horses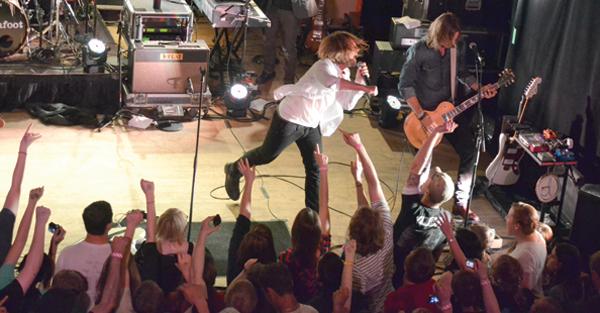 Verberateing energy off the walls of the Majestic, Switchfoot energized and engaged the crowd throughout their Madison debut on April 18.
Based out of the West Coast, the award winning faith-rock band loves surfing and involving themselves with humanitarian causes. They founded the Switchfoot Bro-am in 2005, a 100 percent pollution-free concert and surf contest that helps out the homeless youth.
Stopping in Madison is part of their current tour promoting their new album, "Vice Verses," featuring their hit-track, "Dark Horses."