The Sound of the Soul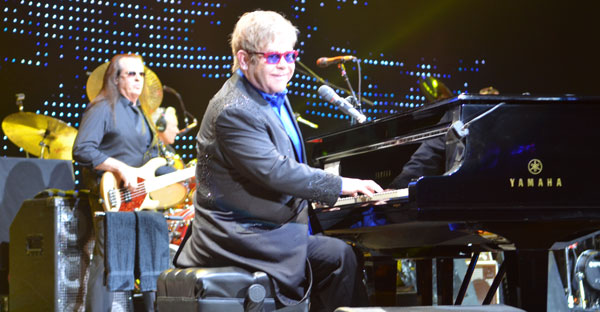 One of the most energizing concerts to come to Madison sent waves of best-selling rock music across the Alliant Energy Center. There was that certain life at the Aliant Energy Center that you could only get out of a longtime accomplished artist such as Elton John.  Elton opened the show with a bang by playing "Saturday Night's Alright for Fighting." He then went on to play Bennie and the Jets, as well as all of his classic hits, and some of his more recent hits as well.
Those who were able to make it to this completely sold out show really had a great time by the looks of how everyone was smiling, singing along and sometimes dancing to the addicting rhythm that the 65-year-old artist has mastered with his music over the past 43 years as a solo act.