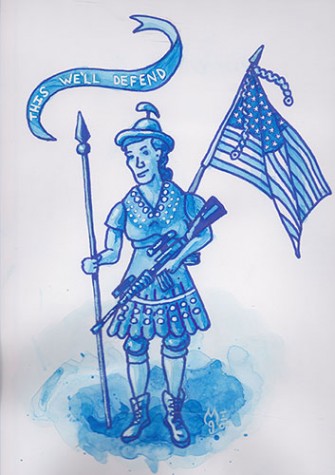 Ana Bon, Artistic Director

January 20, 2016
Uniforms ill-fitted, they sacrificed their long hair, wrapped their breasts and filled the waist of their trousers. This was the process, risking body and mind to be able to fight for their country. Women, disguised as men, dating back to the Revolutionary and Civil War. Such actions will no longer...
Troy Bruzewski, Sports Editor

December 4, 2012
A close win over Highland College on Dec. 2 gave the Madison College women's basketball team its third win of the season and helped it rebound from a first-round loss in the Black Hawk-East Tournament. The WolfPack dropped a 67-48 decision to host Black Hawk East on Dec. 1 in their tournament opener. The...