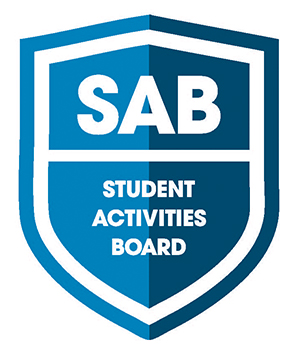 The Student Activities Board (SAB) has approved conducting a referendum asking students to vote on student fees to boost student programs, activities and campus events. This restructuring would mean that all students would pay the same amount per credit for student activities instead of different amounts for students in different programs. Many clubs, activities and athletics have undergone budget cuts set last spring by 13%.
The SAB will hold a referendum Nov. 13-19 to set the student activity fee at $12.30 per credit, with the ability of SAB to decide to increase it by up to 3% each year.
The SAB stated that the referendum is needed because the amount of revenue generated by the Student Activity Fee is no longer enough to support the clubs, organizations, athletic teams, and events that this fee has funded for decades. The SAB also stated that the cost of food, travel, supplies, and competitive wages has increased significantly in recent years, affecting all the student groups and activities.
The amount requested during last spring's budget process was $200,000 more than was able to be funded this year, which resulted in all organizations needing to make decisions about what to cut in student activities, programming or student employment coming into this year.
Story continues below advertisement
In the 2023-2024 academic year, student groups were forced to decide what to cut to balance the budget. Some cuts include athletic cuts from their competitive schedules, Intercultural Exchange cutting hours for student employees and United Common Ground eliminating a student position from its leadership team.
The Student Activity Fee revenue supports student events and groups that enhance the student experience including 50 student clubs, with more than 2,000 members across academic, interest and identity-based clubs, including:
Nine Division II intercollegiate athletic teams, with nearly 200 student-athletes.
The student-run Clarion newspaper, radio, and Yahara Journal literary magazine.
Phi Theta Kappa Honor Society, which has more than 525 current members.
Student-led music ensembles and theater production, with free performances.
Campus-wide events hosted by the Programs and Activities Council.
The WolfPack Connect platform, which helps students to connect with events and student groups at Madison College.
Supplies for the Early Learning Campus, Madison College's on-campus childcare center.
Funding for over 100 student employees annually.
WolfPack Welcome.
The SAB voted to propose raising the student fee so that it is a flat fee for all students, becoming more equitable.
Currently, students taking classes at Truax, Goodman South, Commercial Ave., and online pay a Student Activity Fee of 6.5% of tuition.
Madison College has two different tuition rates, depending on the classes taken.
For students in Liberal Arts Transfer courses, the per credit amount of the Student Activity Fee is equivalent to $12.30 for the current academic year.
For students in Vocational/Occupational courses, the per credit amount of the Student Activity Fee is equivalent to $9.55 for the current academic year.
More information regarding the Student Activities Reference will be available in the next several weeks.