Early Learning Campus now open at the Truax Campus
Students with infant children can now use on-campus child care
August 28, 2021
An open house held on Aug. 2 gave visitors a chance to see the new Early Learning Campus. For those closely involved, the event marks the culmination of years long effort that promises to benefit the entire Madison College Community.
"It is amazing to be in a space designed for young children and their teachers," said Donna Jost, Director of the Early Learning Campus.
According to Jost, the campus is almost complete. Recently, they were able to begin using all four playgrounds. However, there are still little improvements to be made inside that she says, "help the center feel more inviting and comfortable."
Plans to convert a building formerly used by the Penske Truck leasing Company began sometime between the late winter and early spring of 2019. In January of 2020 the City of Madison's Plan Commision gave unanimous approval to the project with a proposed late March or early April start date. Construction was completed in December of 2020 and the building opened the following January.
The previous Child and Family Center was confined to converted classrooms. Due to limited space and resources they were only able to have 30 students enrolled ages 2 to 4. For years prior to the construction of the Early Learning Campus, Jost and her team had wished to enroll infants and toddlers.
The Early Learning Campus is able to allow up to 50 students enrolled with an age range of 6 weeks to 5-years-old, fulfilling Jost and her team's long held wish. The building has 4 classrooms, each with a dedicated playground, radiant floor heat and a restroom.
The playgrounds consist primarily of natural elements including a mud pit and sandbox, featuring very few plastics. Along with the ecologically conscious playground, the building includes 355 solar panels that provide the majority of its electricity.
"Madison College has a long history of supporting students with a wide-variety of strengths and barriers," Jost said. "Certainly, a potential barrier to being a successful student is knowing that your young child is safe in a high-quality care and education setting."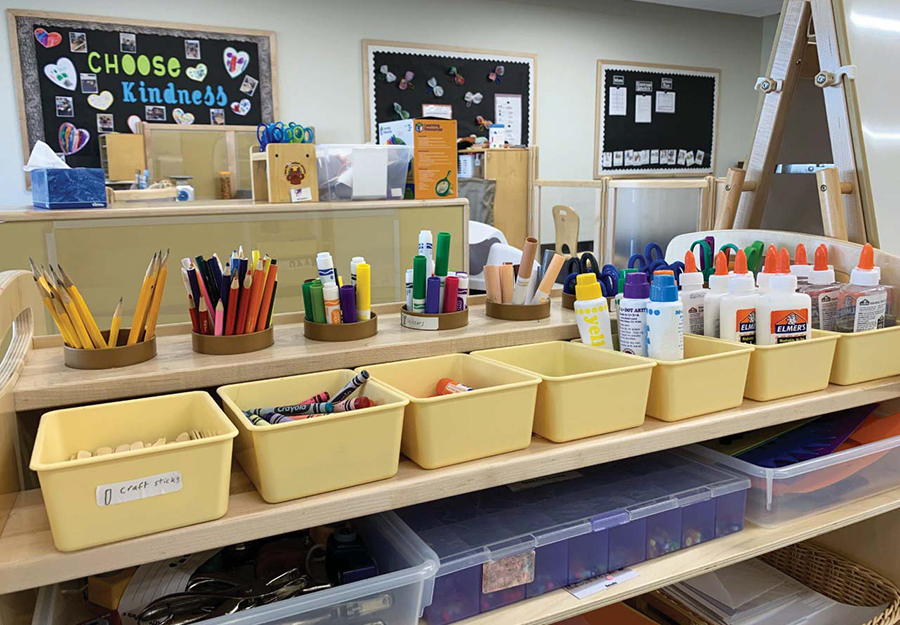 The Early Learning Campus is able to offer a flexible enrollment schedule that most centers are not able to offer (ie: two half days + one full day). There are also a variety of student-parent childcare scholarships to offset the cost of care.
The Child Care Access Means Parents in School scholarship is a federally funded program where eligible students can be awarded up to 75% to 95% of funding towards out-of-pocket childcare expenses. Other scholarships include the Madison College Child Care Foundation Scholarship and The Myrtle Bahm Leonard Memorial Scholarship. Information for eligibility and how to apply for each of these can be found on The Madison College website by searching Early Learning Center.
Along with providing campus affiliated parents with childcare, The Early Learning Campus also works closely with other academic departments, providing students with opportunities to learn firsthand about child development or early education. Occupational Therapy Assistant and Dental Hygiene students have participated in classrooms with Early Learning Campus children. Meanwhile, students from the Early Childhood Education program have completed their practicum teaching assignments inside the Early Learning Campus classrooms.