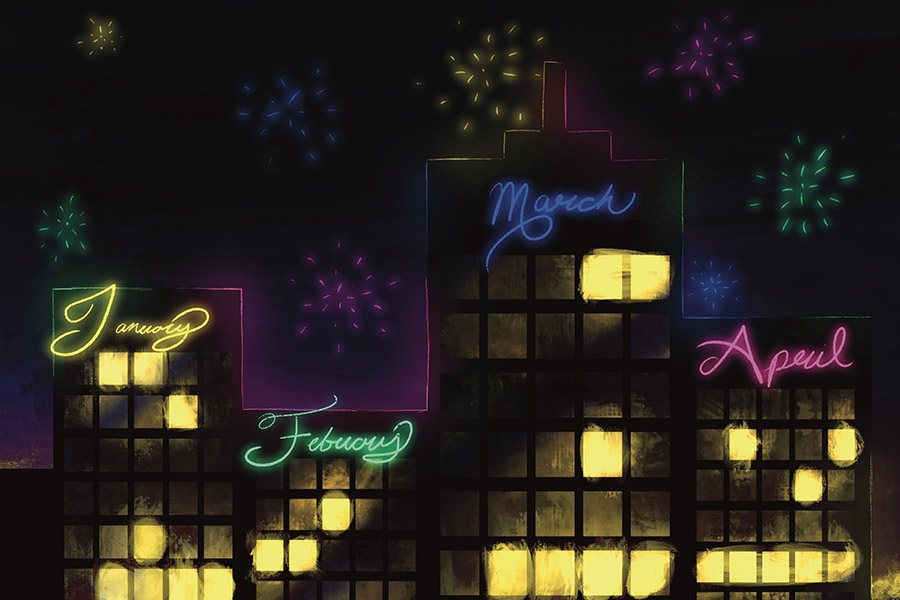 Ivan Becerril Gutierrez
Over the course of history every year on New Year's Eve, millions of people across the globe make resolutions to make the coming year better than the last! Some make resolutions to be more productive in their work, others maybe to get back into shape or maybe just to do more of what they enjoy doing whether that be traveling, reading or even watching more movies.
An interesting insight into the history of how these resolutions came to be is during the 1900s. Almanac.com tells us that "New Year's was originally a festival in which started crop season and vowed to pay back their debts." "Other cultures soon heard of this tradition and tweaked it to fit the needs of their own people." "The Romans for example would promise to be well behaved and give sacrifices to their Gods as offerings." "New Year's also was celebrated in the Middle Ages by vowing to remain honorable in their knight-hood and place their hand on a peacock." New Year's means different things to different people.
An online poll by Stastica collected data of one thousand people on what their New Year's resolutions are. The results are as follows:
53% – Save more money
45% – Lose weight or get in shape
24% – Travel more
23% – Read more books
22% – Learn a new skill or hobby
16% – Quit smoking
The great thing about New Year's resolutions is there really is no wrong answer on what to improve on; your resolutions reflect your own true self.
I personally make resolutions each and every year and try my hardest to fulfill as many as possible. I made some for this year that I will share a few as examples for you to use.
My New Year's resolutions for 2022
Travel more. Explore different countries, cultures and even just surrounding towns that I have never been to. I want to get lost within my own town and just take everything in that I possibly can.
Read more. I am a non-fiction reader mostly, but would like to try different genres such as fantasy, thriller and history novels. I have a goal to read 200 books this year.
Earn my degree. I think this is a goal most of us reading this paper have in common. I am almost 60% of the way through my program, I am ready to get a job and use my skills that I have been learning over the last year and prove what I can do!
New Year's is a time for reflection, a time to cleanse and start new. The year 2021 was bad for everyone for the most part it seems. This is a time to start over and change what we didn't like from last year. I personally believe New Year's resolutions are a good thing; they keep us balanced and on task and give us something to look forward to.
Grab a pencil and write down five goals for this year; they can be big or small. Five personal goals for yourself to accomplish this year. When 2022 is over check your list to see what all you accomplished and I think you will surprise yourself on what all you accomplished without even realizing it!
Happy New Year's; let's choose to be healthy and happy this year! Good luck to everyone on this semester!