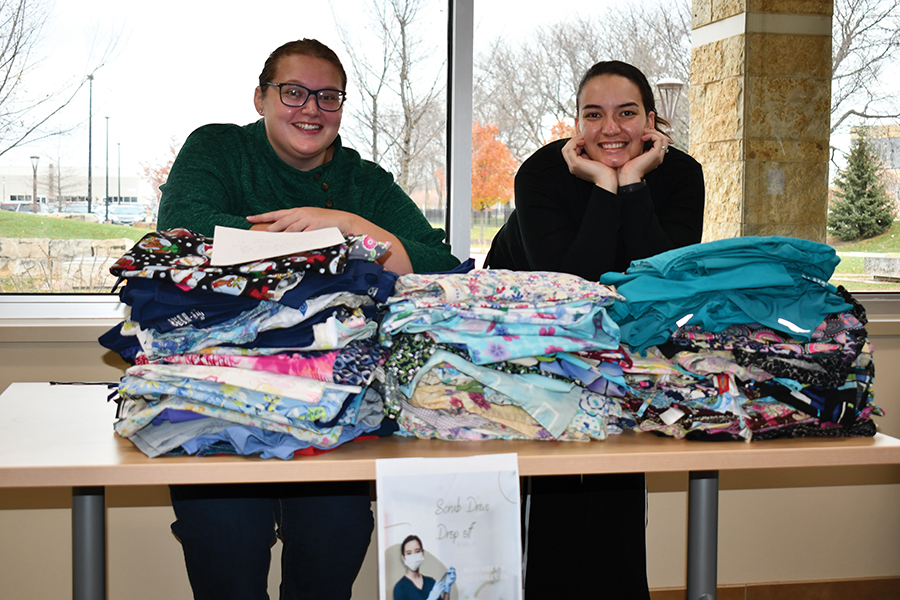 Becoming a nurse isn't cheap. Schooling for a bachelor's of nursing science can cost anywhere from $40,000 to more than $100,000, according to Nurse Journal. High quality scrubs and other equipment is needed too.
In order to combat barriers that are caused by expenses, Madison College Peer Health Educators hosted a scrub drive. There were 140 tops and 30 bottoms donated.
"The scrubs is specifically for students in financial need. When you are starting out a career like nursing assistance, you don't have much money. And you're not gonna be making much money when you become a nursing assistant or dental assistant…It was focusing on students' needs," said Talita Maciel, student peer health educator.
The donation period lasted about three weeks with drop offs at Truax, the Health Building and Goodman South. It was open to staff and students, with much contribution from the various health programs at Madison College.
In regards to all the donations received, Maciel said, "I believe that there's two sides of it. There is a side of donating the scrubs for people that are in need, but there is also people that donate it to us."
A letter was given along with a donation reading "To the next generation of healthcare professionals- may you find as much joy and fulfillment in your career as I did in 33 years of bedside nursing!" from an unnamed retired Registered Nurse.
The collected scrubs are now available for students with financial barriers.