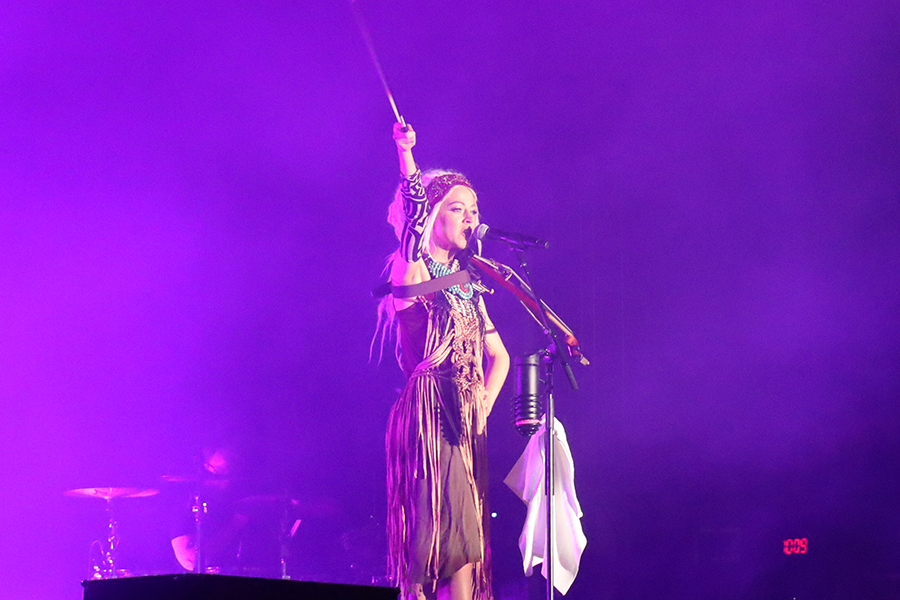 Sierra Brunner
After a cancelled year due to COVID-19, Summerfest was back on this past month and I was able to attend for four days.
Summerfest implemented a variety of pandemic protocols, but the way they took precautions was a joke in my opinion.
In order to get in, you had to have either a negative COVID-19 test or be fully vaccinated. When you went through the gate, they glanced at the cards or your phone but did not verify you were the person on the card or the one with the negative test.
So, it's no surprise that a few musical artists came down with COVID after the festival, as did I, my mom and who knows how many others.
As for the artists I saw, here we go. The Jonas Brothers put on an awesome show. They sang "Love Bug," "Only Human," "Leave Before You Love Me and more. They really got the audience going and everyone loved it.
Kelsea Ballerini was AMAZING. She interacted with the audience a lot and made the show so much fun. She sang "I Quit Drinking," "Half of My Hometown," "Peter Pan" and more.
Violinist Lindsey Stirling put on an amazing show. She is someone I would recommend seeing again, as she also interacts with the audience.
Along with these shows, I was able to see and experience Brett Eldridge, G-Eazy and Manchester Orchestra. I hope to see all these artists again one day.
Summerfest itself was bustling with people every day. Everyone seemed to be enjoying themselves and doing their own thing. There was so much to do there. You can watch some of the side shows, free concerts, take advantage of the many contests and freebies, and visit tons of eating establishments. Of course, you can spend time people watching or just sit on the rocks by the lake and enjoy the view.
Summerfest had its normal street fair/ craft fair going on, which I took advantage of buying some things.
I plan to go again next year but will be taking better precautions to protect myself from illness.