September 28, 2011
The Madison College Public Safety Department added a bike patrol over the summer. Department head Jim Botanni explains the benefits of the new type of patrol.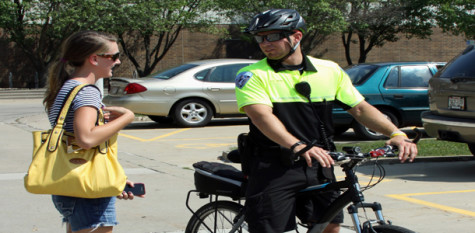 Jacob Ennis, Clarion Copy Editor

September 14, 2011
Increased response time and no fuel costs are two major highlights of the new bike patrol program implemented at Madison College this year. Started during the summer semester, two Trek bikes operated by four officers now patrol the three largest Madison campuses. "It was a project that I had instituted...