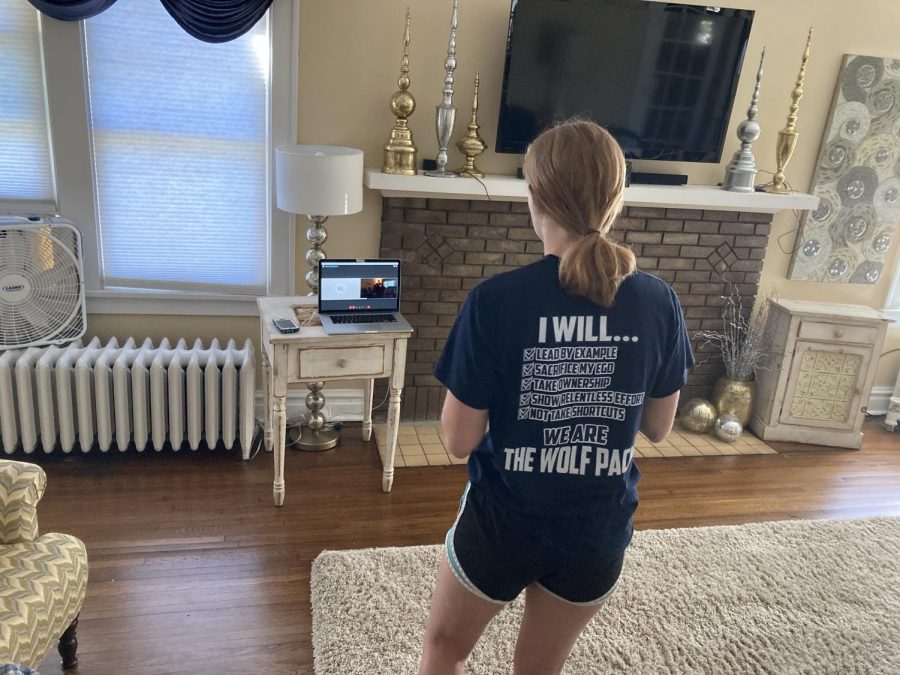 The Clarion
As we enter the fall semester almost everything is still online, and it's going to be that way for a while. It might feel like you're missing out on some of the typical experiences that come with the new semester.
Maybe you miss breaking a sweat at the Fitness Center, but home exercises just aren't your thing. I get it, you can only do so many push-ups in your room before you want to lay there until the pandemic is over.
To switch things up, I tried the virtual workout offered by the college's Recreation Department.
Meetings are done via WebEx. To access them, go to madisoncollegerecreation.com. It's free for students.
If you're nervous to do it alone, but you don't have any Madison College buddies to try it with, that's OK. Anyone can join for only $5.
Mondays and Fridays are led by Bridget Jost. On Wednesdays, it's kickboxing with Brianna Klocek.
The workouts are one hour long. You keep your camera and microphone turned off. One benefit of this is you can play your own music. You also don't have to worry about other people hearing you knock things over…at least in my case.
But if you have any questions, you can turn on your microphone to ask.
If you miss a day, recordings are posted on the website.
"You can always go back and watch it again. So if a week passes between sessions with me is too long, you can go back and do it … hopefully when you're not sore," said Klocek.
For those who are on the fence about trying it out, Jost says just give it a try.
"You don't know unless you try," she said. "That's for everything, whether in school or anything. You're trying new stuff every day, so why not give it a try? And if you fall in love with it, you fall in love with it. And if you don't, you move on."