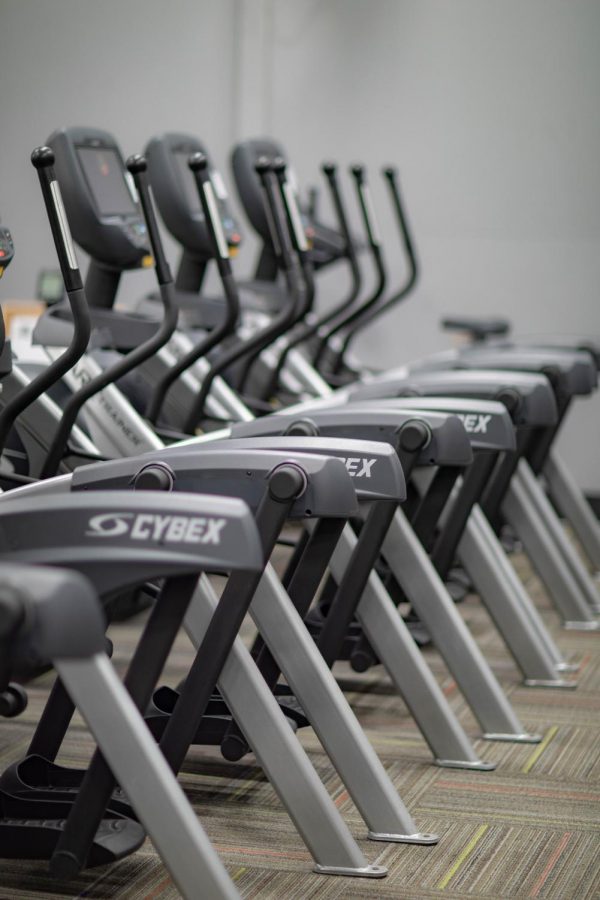 The Clarion
During the fall semester, the Fitness Center will be operating very differently.
Madison College athletes and Physical Education students will be the only ones with access to the facility. Individuals will clean equipment before and after use, as well as the coaches and P.E. instructors. There will be a half hour period between sessions for the Fitness Center Staff to do additional sanitizing.
There are no set plans for the spring semester. The safety of students is priority. The Recreation Department's Safety Manager, Josh Cotiller, plays an important role in deciding the next steps. Every plan must be approved by him and President Daniels.
"I think we're going above and beyond maybe a little bit, but I think we'd rather be that way than for anything to happen," said Denise Stenklyft, Administrative Coordinator of the Athletic Department.
While most students won't have access to the physical facilities, there are other options available. A few of the offerings include virtual live group fitness classes, weekly fitness tips via email, and access to wellness apps. Workouts that are shared will also be accessible, no matter what equipment you have. There are options for workouts to be done at a playground, using bleachers, or at home.
For those who miss intramurals and playing on a team, there are e-sport options. There are options like basketball, tennis, and soccer. Students will need access to a computer in order to participate.
Since student wellness is the main goal, there will also be mental health training. Mindfulness and mental strength offerings will be available online.
To find all these tools, visit recreation.madisoncollege.edu.
"We feel like we're trying to get to the students from afar, and we hope that they see that as well," said Stenkylft.