BASEBALL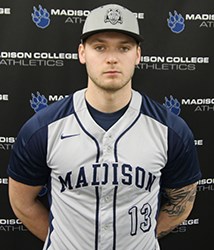 Matt Hamilton
A sophomore pitcher for the Madison College baseball team, Matt Hamilton is currently 6-0 on the season and 14-1 throughout his career with the 'Pack. He was named second-team all-region in the 2017-18 season and posted a team-best 2.02 ERA over 66-2/3 innings pitched.
The right-hander is a graduate of Oak Creek High School where he was named first team all-conference in the Greater Metro Conference as a junior and a senior. A liberal arts transfer student, he is the son of Katie Cieklinski and Mike Hamilton. Matt plans on continuing his playing career at Bradley University in Illinois.

SOFTBALL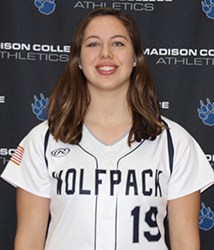 Irene Tomasovic
A freshman outfielder on the Madison College softball team, Irene Tomasovic is batting an incredible .527 on the season. She is also slugging .846 with 14 doubles, 3 triples, and 3 home runs. She also has a team-best 43 RBIs.
Tomasovic is a graduate of Kimberly High School where she was a three-time first team all-conference selection in the Fox Valley Association. She also received All-State honors as a senior. The outfielder is a Liberal Arts Transfer student at Madison College. She is the daughter of Kathy and John Tomasovic.