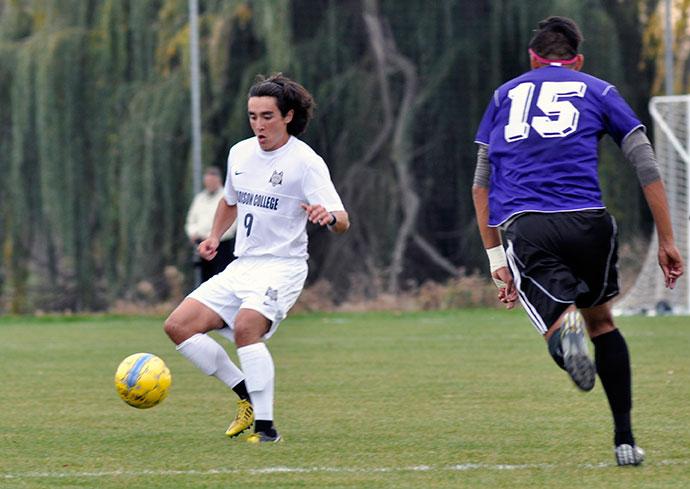 Clarion Staff Photo
Momentum can sometimes be everything in sports, and Joliet Junior College grabbed onto it early against the Madison College men's soccer team in the first half of their playoff game on Oct. 21.
Joliet scored three first half goals and then held on to upset Madison College, 3-0, in the semifinals of the NJCAA Division III Regional IV Tournament at Lussier Athletic Park.
The loss ended the season for Madison College, which posted a 7-6-2 overall record and 5-2-1 conference record. It was only the third time this season the WolfPack was held without a goal.
Madison College was held to just two shots on goal despite having three more corner kicks than Joliet. Antonio Paredes took the loss, playing goalie for the first time this season.
The loss ended an excellent season for Alfredo Ramirez-Pinho, who led the team in scoring with 15 goals and three assists. Christian Munoz was second in scoring with 10 goals and one assist. Vincenzo Pipitone was thid with seven goals, while Connor Waity led the team in assists with eight.