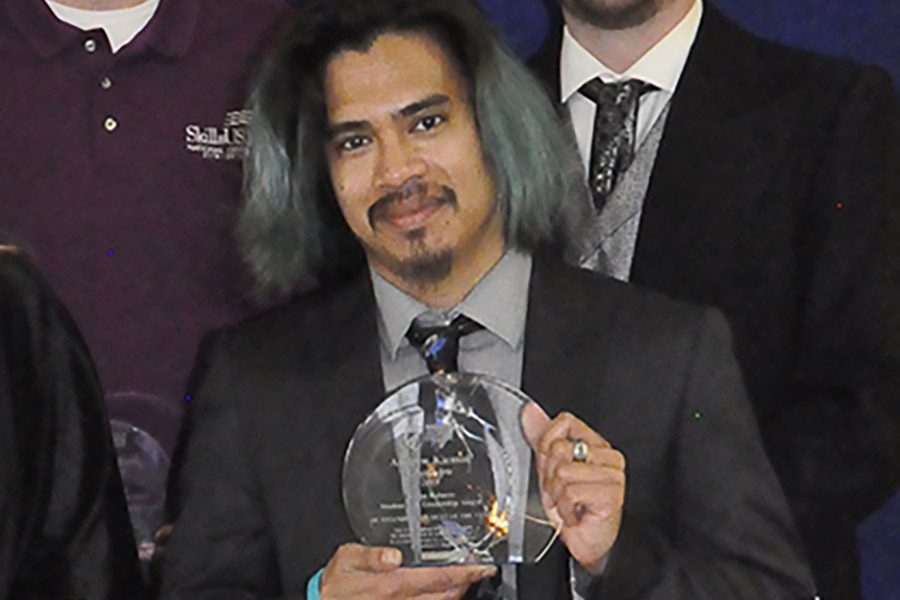 Clarion Staff
I can't believe it's already over. When I first applied for editor in chief of The Clarion I was anxious and a little scared about how not only I would fare, but the newspaper as a whole. I couldn't imagine myself in a leadership role, let alone being in charge of an entire newspaper.
Now that we've reached the last issue, I can't believe this it. It's been a year, I did it, and the newspaper survived. It's odd how much you can get worked up over something you never thought you'd have, but here I am, saying farewell to a position that I didn't know I wanted.
Because of The Clarion I found a career that I would like to pursue, and because of the editor in chief role I now know that I don't need to be afraid of taking on a leadership role in the future.
This probably reads as more of a journal entry than a polished article, but I don't know of any other way to write this, other than to put my thoughts on paper. There are few things about myself that I can say I'm proud of, but my time as editor in chief of The Clarion is one them.
I took the job with almost no carry over from the previous staff, which was a good thing for me. It meant that I could take complete control of what kind of staff I was going to create. I've always wondered what kind of people I would end up surrounding myself with, and to see the staff now at the end of the year, I can say, I'm proud of the people that I choose.
I am thankful for every single person that helped contribute to the newspaper. Every writer, editor, designer and photographer.
I am especially thankful to the ones who stuck it out with me. The ones who took on editor positions even when they weren't sure. The success of the newspaper depends on an entire staff of people. Because of the staff at The Clarion we have been able keep the newspaper at a quality that we and the college can be proud of, not to mention a handful of awards from various collegiate media conferences.
The job was challenging, and I'll never feel like I lived up to expectations but I'm glad I took the chance and applied. I learned what kind of leader I am. How to try and get the best out of people, and I hope I created an environment that was welcoming to everyone.
I hope everyone has enjoyed this iteration of The Clarion, the one with me at the helm. I hope the readers have felt informed about the issues that we wrote about. I hope the readers have enjoyed reading the newspaper as much as I have in putting it all together.