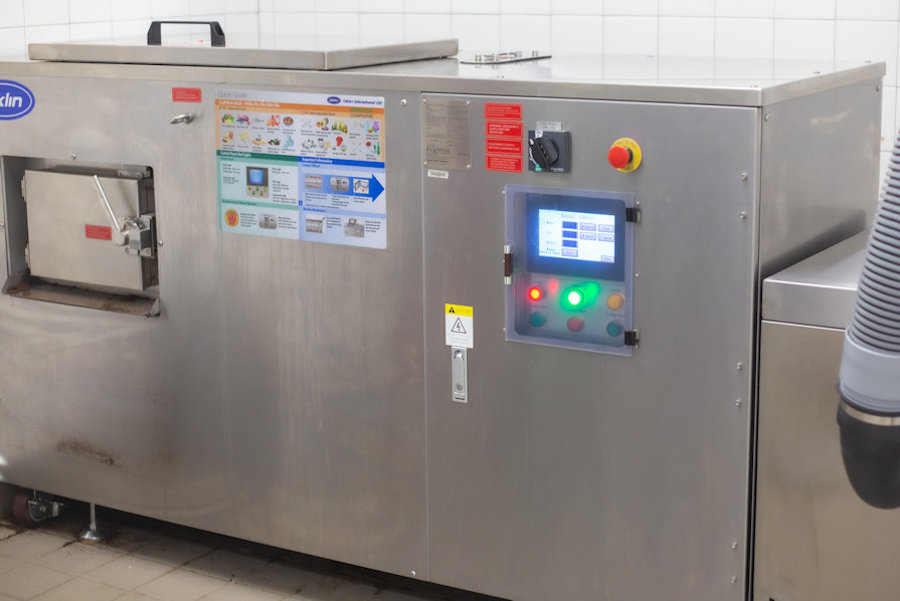 Tessa Morhardt / Clarion
The Culinary Arts program received a new composting machine which has been a great help to recycling efforts at Madison College. With this machine, both the culinary arts program and the cafeteria are able to compost all the edible products from the food they don't use.
At least 1,000-1,300 pounds of products go into the machine per week and every week they receive 100-130 pounds of compost. About 23 tons of products will go into the machine in a year, and two and a half tons of compost will come out.
This machine prevents all of these products from getting put into a landfill. If they were to go into a landfill, they would create methane which would be put out into the Earth's atmosphere.
In addition, it is saving the school money from not having to pay to haul all of the waste to the landfill. This also saves the cleaning staff from having to dump large bins of products every night.
The Culinary Arts program and the school's cafeteria is trying to make everything as eco-friendly as possible – recycling everything that they can.
With all the compost that the program and kitchen are producing, they plan on to sell bags of compost to help with food insecurity. They will be selling 30-pound bags for $10. You will be able to use your OneCard as well to purchase these bags.
If you have more questions as to how this works or about the machine you can contact Culinary Instructor John Johnson at [email protected]