What is Culture and Climate at Madison College?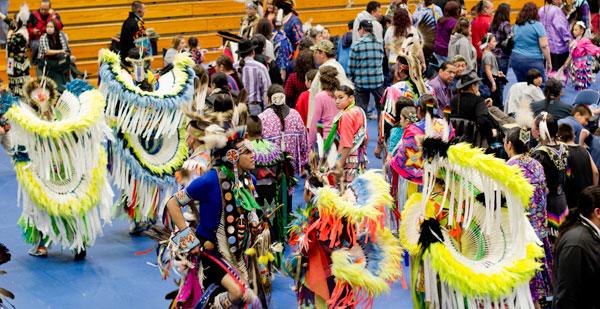 Hang on for a minute...we're trying to find some more stories you might like.
The Culture and Climate department at Madison College is a subdivision overseen by the Office of Equity, Inclusion, and Community Engagement. They help to organize learning events at Madison College.
Culture and Climate recently brought Sonya Renee Taylor to campus. Taylor is an author, poet, social justice advocate, and founder of "The Body is Not an Apology" movement, who came to Madison College on March 11 and 12 to talk about social justice and leadership, as well as her most-recognized novel, "The Body is Not an Apology." While interacting with students, faculty, and staff, Taylor took the event as an opportunity to have a discussion that goes beyond a movement about body-image.
Though she did talk about body shaming, Taylor pointed out that she really wanted this book to serve as a "catalyst for social change."
Katie Ackley, who works in the Office of Equity, Inclusion, and Community Engagement, said "once we stop making those apologies, we have this opportunity to treat others in a different light." This event hosted unique professional development opportunities, dinner with Taylor, and a series of 14 different book clubs spread across the city of Madison.
The Office of Equity, Inclusion, and Community Engagement is headed by Vice-President Lucía Nuñez, and oversees three different departments: Events Services, Recruitment and Community Relations, and Culture and Climate.
Ackley works primarily in the Culture and Climate department, helping to organize learning events – such as book clubs with Sonya Renee Taylor – and provide programming for Madison College. A lot of her time is spent working with Jimmy Cheffen, another member of the Culture and Climate department, but she also works with various offices and identity-based student clubs (i.e., African Student Association, Native American Student Association, Asian American Student Association, Orgullo Latino, etc.).
By collaborating with others, Climate and Culture is able to enrich these events with further cultural knowledge and learning, ideas, marketing outreach and funding.
The Office of Equity, Inclusion, & Community Engagement focuses on a wide variety of topics, such as gender, race, ethnicity, sexual orientation, age, disability, and religion. When asked what the goals of Culture and Climate were, Ackley stated that they are "striving to create a place where all people are included" and to provide a "learning community" for Madison College.
So what's next for Culture and Climate? The upcoming Pow Wow, a statewide event being held at Madison College on Saturday, April 27. The annual Pow Wow gathers hundreds to center around Native American culture for dancing, drumming, singing, food and socializing. The admission price is $5, which includes dinner. The event is still seeking volunteers, who will get the perk of a waived admission fee. The event will be held in the Redsten Gym at the Truax campus from 11 a.m.-9 p.m. Contact Katie Ackley at [email protected] if you would like to volunteer or have any other questions.
Additional upcoming events include the Somos Latinas (Voices of Wisconsin Latina Women Activists) on April 16, the Genderbread Workshop on April 22, and the Hmong Traveling Cloth Story on April 29.
Ackley noted that there is so much more to the department of Culture and Climate than some people might realize.
"I think that within diversity or inclusion, there's a tendency to think that it's mainly focused around race and ethnicity," Ackley said. "We're not trying to; those are huge components of our particular area, but we also want to say that within these there are other things that are going on. Focusing on folks who are differently-abled, bringing stories to light who are maybe transitioning, or defining what that means in terms of sexuality."
If you have any questions or want to reach out to somebody in the Office of Equity, Inclusion, and Community Engagement, email [email protected]