Stories for the dark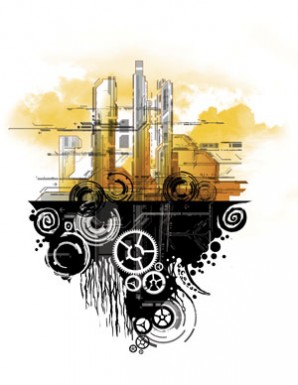 Photo Credit: Mario Rico
Alanna Keegan, Staff Writer
September 27, 2012
Filed under Arts & Culture
A dystopian craze has infected the young adult literary world. Here are five books to check out.
1) "Divergent" by Veronica Roth:
"Divergent" is set in a dystopian Chicago where society is separated into five factions, each devoted to nurturing a specific virtue. When Beatrice Potter's faction aptitude test yields shocking results, her faction decision is made all the more difficult. As Beatrice pursues her new future, she soon discovers that her life isn't the only thing that's changing in Chicago…
The book has action, romance, conspiracy and everything else that makes for a great dystopian read. A refreshingly unique storyline and original characters fuse to make this a captivating read. While the next three books on this list are arguably just as good, "Divergent" is number one for a reason: just about everyone who reads it loves it.
---
2) "The Host" by Stephanie Meyer
The earth has been won by a species that takes over the minds of human hosts. When Wanderer, an invading "soul," is given Melanie Stryder's body, she is shocked to find her former occupant refusing to relinquish possession of her mind. As Melanie's thoughts infiltrate Wanderer's with visions of Jared, a human who still lives in hiding, Wanderer begins to yearn for a man she's never met.
Stephenie Meyer's name may sound familiar. Prior to writing  "The Host," she penned an obscure little series called "The Twilight Saga." Those who are not huge fans of "Twilight" shouldn't nix "The Host" just yet. With a mature tone, strong female protagonists, and few damsel-in-distress moments, "The Host" is kind of like the better looking, older sibling of "Twilight." Be assured, this is a thought provoking page-turner that will keep you thinking about it long after you've put it down.
---
3) "The Uglies" series by Scott Westerfield
In this futuristic society all citizens at age 16 undergo an operation that changes them into pretties, the epitome of physical human perfection. When Tally Youngblood meets Shay, an ugly who disdains the society, she's invited to defect with her to a place called the Smoke. Tally declines, but when Shay is found missing by the authorities, Tally is forced to find her and her cohorts or remain forever "ugly."
Don't be put-off by this book's seemingly strange title. "Uglies" is nothing short of a dystopian masterpiece. The unique concept for the book would make it a good read alone, but couple that with Scott Westerfield's superior writing and storytelling abilities and "Uglies" becomes a read that will make readers of all literary appetites ravenous for more. The second and third book in the series, "Pretties" and "Specials," are just as good as the first, but be advised that the fourth book, "Extras," is fitting of its name.
---
4) "Delirium" series by Lauren Oliver
In "Delirium," love has been identified as a disease, one which everyone at the age of 18 must be cured from. Lena's operation is three months away and she can't wait. Everything is starting to come together for her, that is, until she falls in love.
Both the character and scene descriptions in "Delirium" are vivid, the words painting a crystalline picture of the world Lena lives in. "Delirium" has shocking twists that will keep its readers completely buried in its pages from cover to cover. Its sequel, "Pandemonium," is not to be outdone however, with one huge revelation at the end that will knock your socks off with plenty of twists.
---
5) "The Matched" series by Ally Condie
In the society, every person who wishes to marry is matched with their perfect mate by the society. When Cassia is matched with Xander she's ecstatic, but when another boy's face flashes on the screen as her match, Cassia can't help but wonder if it wasn't just a glitch like the officials assured her it was.
"Matched" has some of the most beautiful, poetic prose you will ever encounter in a modern novel. The society Cassia lives is very well fleshed-out, providing readers with a clear picture of this fascinating and frightening world. Because the prose is poetic and the storyline itself features poetry, if you're not a fan of poetry, "Matched" isn't the book for you. For everyone else however, this is a must-read.