Top 5 movies to see this summer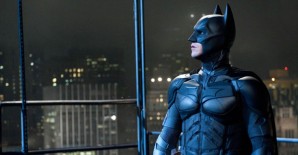 Photo Credit: MCT Campus
Tom Richardson, Clarion staff
May 8, 2012
Filed under Arts & Culture, Top Stories
Summer is almost here, which means that movie theaters will be loaded with several excellent titles to choose from throughout the next three months. Since there are many big blockbuster titles, it might sometimes be hard to narrow down the list to only a few notable titles that would truly be worth your time and money. This Top 5 list consists of five different genres of film, so that moviegoers of every kind can have a good time at the theater this summer.
The Dark Knight Rises (for "Superhero" films) – Director Christopher Nolan has returned to the streets of Gotham City for his third & final installment in the "Nolan-verse" Batman Trilogy. The film will take place eight years after the events of "The Dark Knight," where Bruce Wayne (Christian Bale) believes that he is living in peace with his Wayne Enterprises career in Gotham City. But this idea all goes to pieces for the Caped Crusader when a masked figure by the name of "Bane" (Tom Hardy) gets the people of Gotham into a panic when they discover the truth behind they're "then-elected" District Attorney Harvey Dent, and what really happened to the man when he turned to the dark side as Two-Face. The film also has Catwoman (Anne Hathaway) as a side-villain.
In Theaters July 20
Prometheus (for "Sci-Fi" films) – Director Ridley Scott of "Alien" & "Blade Runner" fame will once again return to the sci-fi genre with a story that is a half "Alien" prequel, and half original story. "Prometheus" will center around a group of space explorers who are on a quest to further understand the origins of mankind. Only to encounter an extraterrestrial race that might interfere with the discovery.
In Theaters June 8
Ted (for "Comedy" films) – Seth MacFarlane of "Family Guy" & "American Dad" television fame, will be bringing his first live-action film to the big screen this summer with "Ted." The film centers on John (Mark Wahlberg) who wished for his teddy bear to come to life as a kid. The bear miraculously lives, and as John slowly transitions to his adult years, so does his bear, Ted (voiced by Seth MacFarlane). But when John gets into a serious relationship with Lori (Mila Kunis,) he begins to struggle with adapting to a new life without Ted, as the duo must figure out how to move on to the next phase of their lives, without abandoning their long-term raunchy friendship.
In Theaters July 13
Brave (for "Fantasy" films) – Walt Disney Pictures & Pixar Animation Studios will team up once again for another family friendly summer blockbuster. This time around, Pixar has taken on the fantasy genre, with a story about a princess named Merida (voiced by Kelly Macdonald) who must seek out help when her royal kingdom is in great chaos. The princess eventually finds a witch (voiced by Julie Walters) who thinks she can help in the situation, only to accidentally curse the princess in the process. Princess Merida must then find a way to undo the spell, before her kingdom gets into even more trouble. There are also rumors floating around about the film that Princess Merida may fight an army of Bear Warriors.
In Theaters June 22
The Expendables 2 (for "Action" films) – Sylvester Stallone has once again brought back the epic action veterans to the big screen for a second mercenary mission in "The Expendables 2." Mr. Church (Bruce Willis) from the first film has recruited Barney Ross (Sylvester Stallone) for another simple job with his group of expert mercenaries. But when the group's plans go wrong and one of the members gets killed, the muscular mercenaries must then go into hostile territory in order to stop an opposing team of mercenaries who is led by Jean Vilain (Jean-Claude Van Damme). Most of the original cast from the first film will return, along with Chuck Norris as one of the new mercenaries. Simon West of "Tomb Raider" will direct the film.
In Theaters August 17.